WELCOME TO GEORGE TOWN HERITAGE HOTELS
Preserve Our Heritage By Living In It
George Town Heritage Hotels
Four hotels are now under the umbrella of George Town Heritage Hotels (GTHH).
Integrity of the Experience
His obsession to detail when looking for gilded carved screens for the courtyard in 7 Terraces
Reimagine Preservation
Introducing our reclusive Managing Director, Mr. Chris Ong.
George Town Heritage & Hotels (GTHH) is now a portal for Chris Ong's portfolio of hotels to better serve guests with seamless bookings, reservations, and inquiries for each individual hotel. In the near future, GTHH will also serve as an information hub for Penang's cultural events. Our mission is to build a hospitality company which would make each guest feel welcome and at ease whilst promoting the heritage and culture of Penang.
RESTAURANT
Dine in tradition with style. Specially designed Nyonya cuisine with contemporary inspiration using French techniques. Indulge yourself in the robust flavours giving you the best dining experience you can find in Penang.
HOTEL
From opulent straits Chinese terraces to Mughal Malay Mansion, our hotels aim to offer an authentic heritage experience of George Town with contemporary comfort. The most envied locations and stylish interiors with original pieces will delight you.
SHOP
Original Peranakan ceramics, carvings, tableware, furniture and jewellery, all the collection of history you would like to own and specially handpicked by Chris is now available at our 7 Terraces antique store.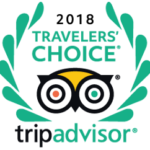 Travellers' Choice 2018 Winner
Malaysia's Best Fine Dining Restaurant
1st Kebaya Dining Room
Asia's Best Fine Dining Restaurant
12th Kebaya Dining Room
Top 25 Hotels for Romance In Malaysia
7th Seven Terraces
11th Muntri Grove
Top 25 Hotels for Service In Malaysia
2nd Jawi Peranakan Mansion
3rd Seven Terraces
6th Muntri Mews
25th Muntri Grove
Top 10 Small Hotels In Malaysia
1st Seven Terraces
3rd Muntri Mews
Live and breathe heritage
Experience your heritage stay with us