WELCOME TO GEORGE TOWN HERITAGE HOTELS
Discover the charm of Georgetown hotels in Penang with George Town Heritage & Hotels (GTHH). Seamlessly book, inquire, and reserve your stay at our collection of hotels. Experience warm hospitality while embracing and promoting Penang's rich heritage and culture.
George Town Heritage Hotels
Four hotels are now under the umbrella of George Town Heritage Hotels (GTHH).
Integrity of the Experience
His obsession to detail when looking for gilded carved screens for the courtyard in 7 Terraces
Reimagine Preservation
Introducing our reclusive Managing Director, Mr. Chris Ong.
WHO ARE WE
George Town Heritage & Hotels (GTHH) is now a portal for Chris Ong's portfolio of hotels to better serve guests with seamless bookings, reservations, and inquiries for each individual hotel. In the near future, GTHH will also serve as an information hub for Penang's cultural events. Our mission is to build a hospitality company which would make each guest feel welcome and at ease whilst promoting the heritage and culture of Penang.
RESTAURANT
Experience the epitome of culinary excellence at our restaurant, where we artfully blend the timeless flavors of Nyonya cuisine with contemporary inspiration using French techniques. Immerse yourself in the robust and harmonious flavors that have made us one of the best Nyonya restaurants in Penang.
HOTELS
From opulent straits Chinese terraces to the grandeur of Mughal Malay Mansion, we blend historical charm with contemporary comfort. Indulge in the most envied locations, stylish interiors adorned with original pieces, and create unforgettable memories at the best hotel in Georgetown, Penang.
SHOP
Discover a curated collection of authentic Peranakan ceramics, carvings, tableware, furniture, and jewelry. Indulge in the allure of history as you explore our meticulously handpicked selection, personally chosen by Chris himself. Own a piece of the past at our 7 Terraces antique store. 
OUR HOTELS
Indulge in unforgettable moments at our prestigious Georgetown Hotels in Penang.
HEAR WHAT OUR GUESTS SAY ABOUT US
Take a look at the unbiased opinions of our customers, as they share their genuine experiences and validate our commitment to excellence.
Beautiful hotel and a wonderfully spacious duplex bedroom! Staff was accommodating and helpful. Enjoyed our stay very much.
Yeshanth Gunewardena
2023-05-28
Love this place...its a vibe!
MICHAEL HERRERA
2023-05-09
房間裝潢及佈置很特別,擺設很有心,工作人員也很貼心,細心介紹房間。但wifi訊號滿差,常連不到。陽台的蓮蓬頭和沐浴乳等離淋浴的地方有一點點距離,有點不方便。但洗髮精味道不錯,很有檳城的味道。
Loved the ambience. Many treasured peranakan pieces amongst the furniture in every room. Room is old but then u r paying for the experience. Wonderful ancient intricate bed post bed head. Courtyards and lobbies well maintained, much better job than blue mansion. The only qualms is wheelchair unfriendly. Steps everywhere. Only for young at heart, maybe
chee hean Yeong
2023-03-12
AS SEEN ON
Georgetown Heritage Hotels has been featured in multiple press releases and awards in the travel and hotel industry.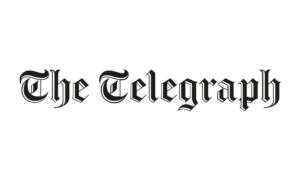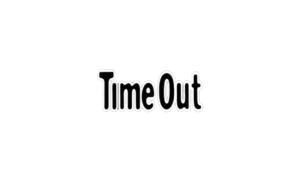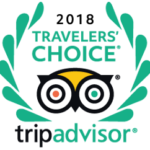 Travellers' Choice 2018 Winner
Malaysia's Best Fine Dining Restaurant
1st Kebaya Dining Room
Asia's Best Fine Dining Restaurant
12th Kebaya Dining Room
Top 25 Hotels for Romance In Malaysia
7th Seven Terraces
11th Muntri Grove
Top 25 Hotels for Service In Malaysia
2nd Jawi Peranakan Mansion
3rd Seven Terraces
6th Muntri Mews
25th Muntri Grove
Top 10 Small Hotels In Malaysia
1st Seven Terraces
3rd Muntri Mews
Live and Breathe Heritage
Indulge in the best heritage stay at our Georgetown hotel in Penang. Unforgettable experiences await.