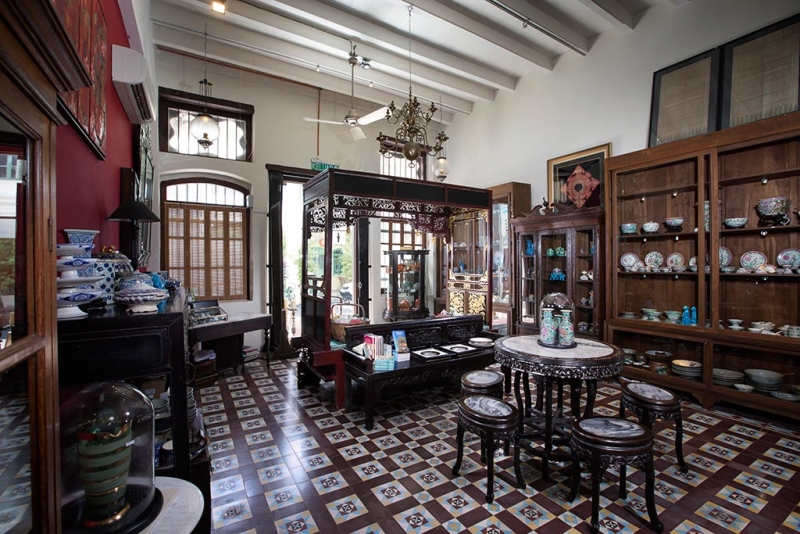 Don't forget to pop your head into 7 Terraces antique shop for presents and momentos. All prices are still in Ringgit Malaysia despite the 40% devaluation in the past few years.
The origins of the shop came from the excess stock and collectables while furnishing 7 Terraces in 2012. All pieces have been carefully selected by Chris Ong and reflect his love for late C19th porcelain, jewellery, furniture and merchandise that was created for GTHH.
A new retro and antique furniture shop is now open by appointment next door. The main feature is colonial and Peranakan household utilitarian items that features precious tropical hard woods. There is an artisan carpenter on site to make bespoke furniture from the remnants of grand pieces.
Live and breathe heritage
Experience your heritage stay with us