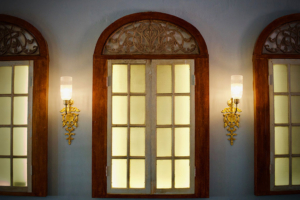 The Long-awaited opening of our new restaurant adjacent to Jawi Peranakan Mansion is almost over.
What to expect – small and intimate Bijoux space with interiors that transport you back to another era, the food style and concept is "Colonial Anglo Malay inspired cuisine with a tradition of spices that were grown in the region and traded in the mercantile port of George Town. The menu evokes the influence of the British empire in Asia pre-World War 2 comprising gastronomic traditions from India, the multi-ethnic Straits Settlements, and the Federated Malay States."
The restaurant's menu is created by Chef Zachary Choong from Kebaya Dining Room and the kitchen is helmed by Chef Shern whose career has spanned from 88 to Kebaya Dining Room in the last decade.
Malaya is only open for dinner from and reservations are encouraged.
For reservations, please call +60 19-589 3938 or email malaya@georgetownheritage.com
Address: 153F, Jalan Hutton, 10050 George Town, Pulau Pinang, Malaysia
Live and breathe heritage
Experience your heritage stay with us