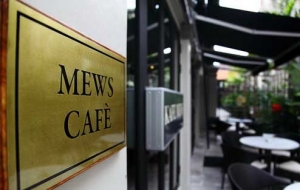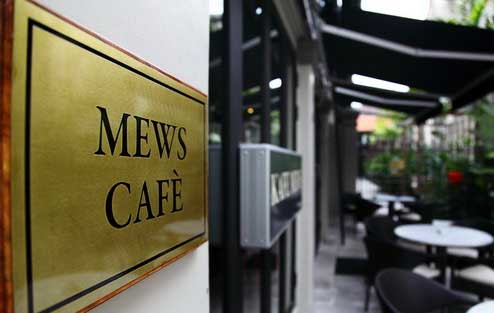 MEWS CAFÉ serves Malay food prepared with fresh local ingredients. Diners can choose to dine in a cozy air-conditioned setting or alfresco. The cafe delectable spread is all prepared with homemade sauces and spices, without the usage of MSG.
Mews Café is also a Pet-friendly Café at the alfresco area.
The breakfast list has offerings of Nasi Lemak, Roti Prata, Croissant, Sunrise French Toast, Bircher Mewsli, Mews Toasties and egg prepared in several variants.
Light Bites includes Cucur Udang, Satay, Fruit Rojak, Deconstructed Kerabu Pie Tee and The Green Bowl.
Main Course includes Beef Rendang, Ikan Sambal, Ayam Perchik, Helen's Curry Mee, Mews Java Mee and many more.
The varied dessert menu offers tempting choices such as cakes of the day, Chai Creme Brulee, French Toast, Mews Passionfruit Mousse, Caramelised Banana Fritters and Sago Gula Melaka.
The extensive beverage menu includes a variety of drinks, from cooling pineapple and mint frappes and mixed berry ice teas to mocktails, cocktails, a decent beer and wine list, refreshing floats and freshly-brewed coffee.
Mews Café is a great place to relax and enjoy a good cup of coffee or a tall, cool beer. There is live music in the garden on Saturday evenings starting from 8.00pm onwards.
For Café reservations, please call +604 263 5125 or email info@muntrimews.com.
Address : 77, Jalan Muntri, George Town, 10200 George Town, Pulau Pinang, Malaysia
Live and breathe heritage
Experience your heritage stay with us